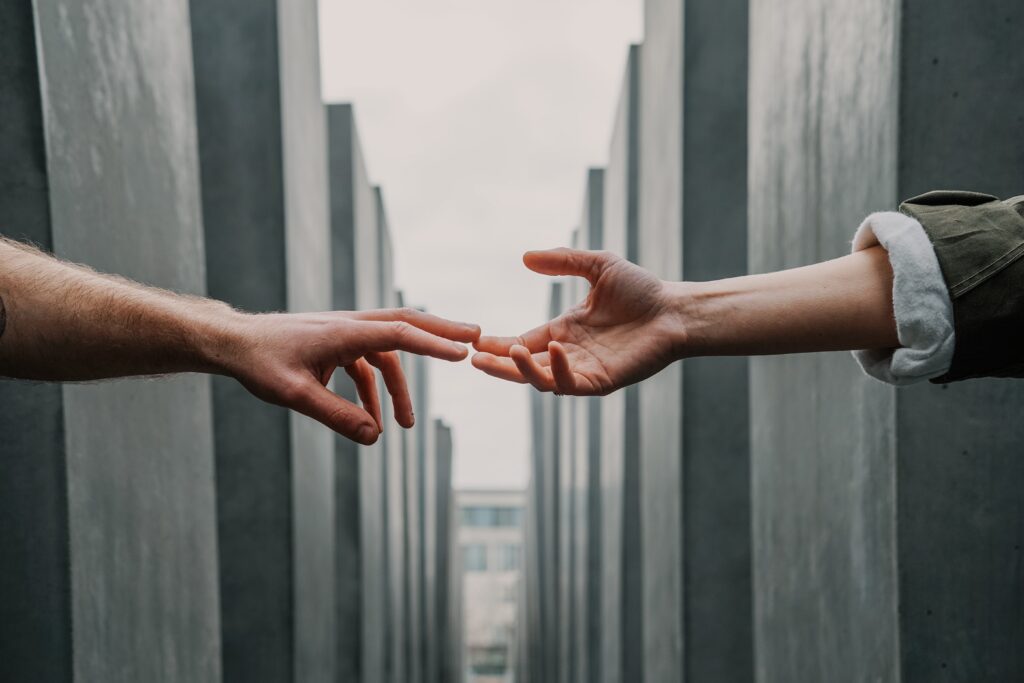 As you start reading, please read slowly to take this all in. Some parts of this may be new to you, and I have to get to key points fairly quickly. So…thanks!
HSP's are Highly Sensitive Persons.
Empaths, all empaths, are HSP's. Not all HSP's are empaths.
In Christian biblical terms, we might call empaths people with a Gift of Knowledge. Specifically, the kind of knowledge about how others experience things. Such as pain or other feelings.
I am an Empath. Sometimes I feel other people's pain and mistake it for my own. But when I try to manage it, which I can do at least to some degree with my own personal pain, I cannot change someone else's pain by trying to manage my own. When this happens, it's a good clue that I am empathetically experiencing someone else's pain.
So what do I do to make things better? Pray for the person to whom the pain belongs – sometimes I will know who it is, other times I may not know, and that's okay. I can just pray for the person whose pain this is. God knows; and in intercession, this is enough!
Intercession helps in two ways: it helps the person being prayed for. God will help them. It helps me, because I cannot pray for someone else's pain and continue to mistake it for my own pain.
So what does this have to do with Conversations with God?
Great question.
What an Empath experiences through a Gift of Knowledge is information provided through the Holy Spirit to us – through God. So experiencing physical or emotional pain that belongs to someone else comes through Holy Spirit; comes through God, to us.
That is God speaking to us, in effect.
And how we respond is our answer or reply to God. So when an Empath prays for someone, knowing something about what they are experiencing, our response is our response to what God is, in effect, speaking to us.
Someone once said that, "English is not God's first language." And so we have to become used to the different ways in which God speaks to us. When we receive inspiration or information from God, that is us hearing God "speak" to us. What we do in response is our answer, our answer to God.
Empathic realization of someone else's pain – or a Word of Knowledge, is God speaking to us, and what we do in response is our response to what God has "said" to us. It is us speaking back to God.
There is much more to learn about this sort of thing. And much more to learn about the ways God speaks to us and how we can respond. But these points are new to a lot of us. And explanations of Empaths and HSP's are usually much longer and more detailed. This is pretty compact. (You can find books on these subjects, as well as articles on the Internet.)
God speaks to us in many ways, and our response is what we are "saying" to God.
Review your life and people you know…things you have seen, heard or read. Consider this kind of larger paradigm of what can be a two-way conversation with God.
There is so much to learn from God and through God. And learning to have good and useful two-way conversations with God is one of the most important things we can do.
You can ask Jesus how to pray, and notice what Holy Spirit "says" to you. What you see or hear – and minister more like Jesus. That's just a start!
Follow any of the red key tags or ideas at the top of this article to see other articles that may interest you or that are related. Follow links in this article to find some articles that may be useful or helpful to you.
And ask God to guide you. Be alert for what happens. What happens next, what happens later. Some conversations with God are over a long period of time; some are very quick – more quick than we may think.
And by all means, let me know what you think, what questions you have, what you'd like to explore next.