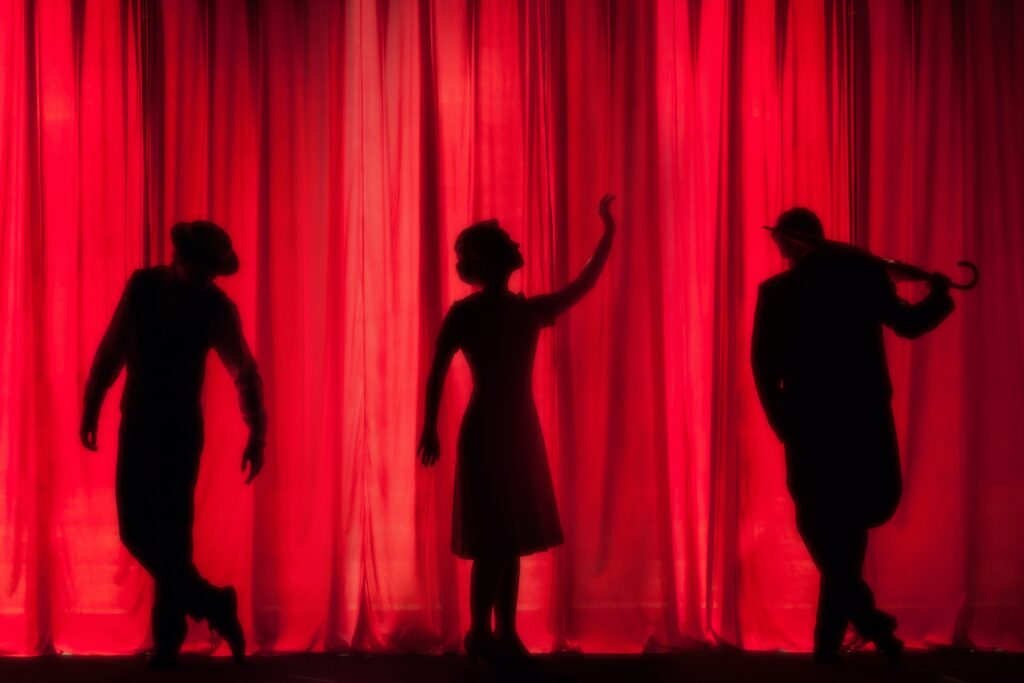 Public Ministry is Like Being on a Stage
Most of us are called to minister in our sphere of influence. There is a deep satisfaction to ministering where we are to people we can touch with the Kingdom of God.
This is a safe place to practice, learn, and minister in. Your ego will be tempted far less than in some other spheres. It's a good idea to start where you are, and to follow Holy Spirit as in Galatians 5. The Fruit is good!
I notice that when I minister in my sphere of influence, Holy Spirit often noticeably helps. I feel safe, secure, helpful. Inspired. Temptations of my ego and flesh are minimal. Holy Spirit moves.
Please notice for yourself what it is like for you when you minister in your sphere of influence.
Then there is the Normal Christian Pattern of Ministry Growth. That Jesus taught, his disciples followed, and ministry and church growth – Kingdom of God spreading – was rapid and overcame the Roman Empire. (Until Constantine when they started using expensive buildings and stopped Christians from ministering and turned most of them into passive participants. That's another story.)
Jesus sent disciples out in pairs. See Mathew 10 & Luke 10. Go. Go minister. Jesus even gives directions on how to do this without money or buildings. Sent people go out in pairs. Take little with them. Depend on resources to live from where they stay, in houses of peace. Ministering to the people who know and are in contact with a house of peace is easy. As healing happens, as people are set free, you become busy.
Be not burdened with seeking fame, money, or expensive buildings that eat up resources for ministry. Follow the pattern in the Gospels. Share the Good News of the Kingdom. Heal the sick. Free the bound. Some people will be eager to learn more: make disciples, of all sorts of people. Disciples that meet together are the start of an ecclesia – often translated as church.
(A church is a gathering of believers, not an expensive building.)
Doing these things will cause increasing numbers of people being ministered to, healed and set free. You will become busy as word gets out – the need is great and there are many in great need. Disciples who plant ecclesias will multiply, and multiply, and the numbers can become amazing before too long.
This is a simple and powerful pattern that Jesus demonstrated, taught, and that his Disciples followed. This pattern still works today.
A few are called – a few – to larger and more public ministry. These are few, and the traps and dangers are many: various temptations. Big expenses and big egos are rampant. Selling the current culture of entertainment works, and becomes part of ministries – too often without Holy Spirit. Tricks of theater can become ineffective substitutes for Holy Spirit, as can enlarged egos of people who seek fame.
Theater skills and lessons can be used well in ministry. Some do this on a full time basis, some part of the time. Too many are distracted by worldly fame and worldly methods – this is not a path that is safe or good for everyone! Take care. Follow Holy Spirit, always; and you will be doing well. For Jesus sends us Holy Spirit for such reasons as these.

The most successful ministers and ministries have intercessors – before, during and after ministry. (This is true whether ministry be large or small; is part of the the Normal Pattern of Ministry Growth that Jesus gave us. Jesus sent people out in pairs. One prays while the other ministers, I was taught early on – and this works amazingly well.)
Teams of intercessors leads to more effective and powerful ministries.
Best is to always minister where God calls you to minister. If you are not clear, ask for more of Holy Spirit. Then ask for where you are to minister. Usually you will not be given a grand plan or a grand assignment. Usually you will be given a single step to follow and do, where you will learn what you need for future next steps.
You will make mistakes and run into obstacles. Holy Spirit will show you what's next, as you continue to learn. We love our successes and learn most from our failures. After five or six good failures, your ministry will likely be taking off.
You may become famous or have acclaim. If this is for the glory of God, you and your ego and flesh may be safe from temptation.
Seek first the praise of God.