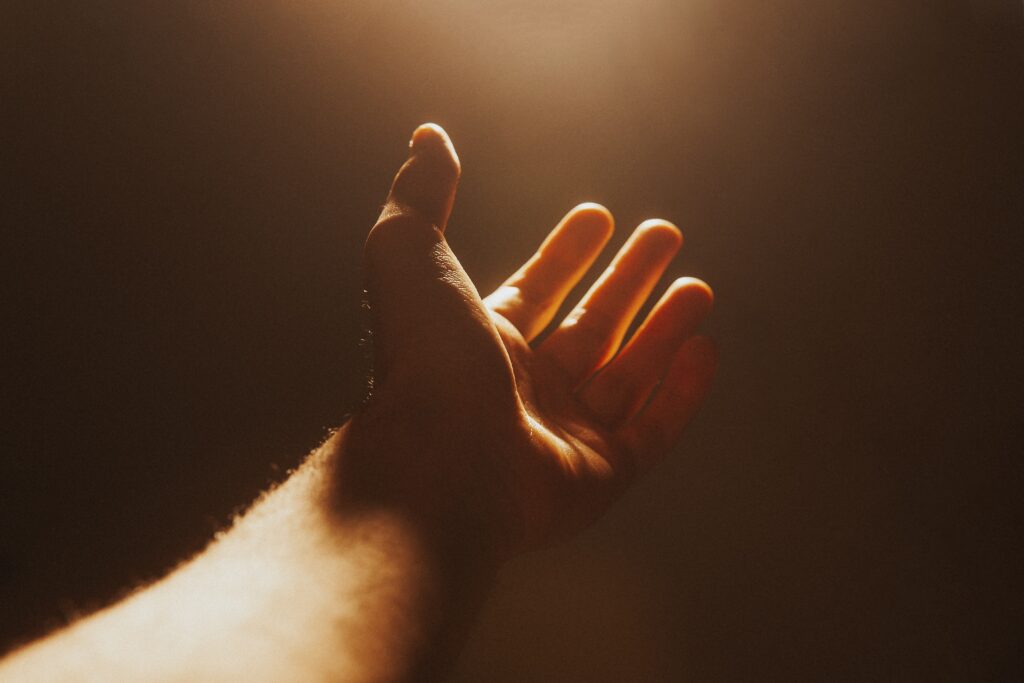 I can ask for more of the Manifest Presence of God for healing. Help. And fellowship! This changes everything, and we know we are not alone.
Manifest Presence is relational Presence
– – – – – – – – –
Do you love to experience the Presence of God as much as I?
Why?
I hunger and want to relate to Jesus. To his Holy Spirit.
To the Presence of God.
When I experience God's holy Presence, I am comforted. Not alone. I end up being stronger. Better able to hear from God.
It is far easier to have a good two-way conversation with God when I experience and communicate with the Living Presence of God.
How about you?
The truth is that Jesus is reaching out to you, at this very moment: now.
God is talking with you now, and you can relate. It is harder to relate when we are not experiencing the Manifest Presence of God.
There are places where this is easier to experience. Nature, a church, looking at a new-born baby or someone we love. Where is it easier for you?
Because his holy Presence is Manifest, it is easier to relate to him.
It can be hard to relate to the invisible.
Ask and seek to relate to the Manifest Presence of God. Put to use each opportunity experience or intuition opens up to you good possibilities of really relating to God. The Creator of our Universe.
When the Hebrews left Egypt they followed a pillar of fire by night and a pillar of cloud during the day.
You know how to experience a person who is present to you. In a particular place, at a particular time. Our Lord wants to related to you. Right now.
You are loved and we learn to love because we are first loved.
The Manifest Presence of God is also the Loving Presence of God, as our Lord relates to us. This is a gift that is already given.
Receive.
I talk to Jesus and receive a response through Holy Spirit. At a particular place and time. I ask, and I receive in faith. Knowing he is so good to me, so full of love, I can hardly begin to comprehend.
You can do the same.
Ask for and receive the experience of the Manifest Presence of God. Relate to him. Talk with him. Listen to him. Enjoy his holy Presence – which is a way of how he is talking with you, a friend pointed out to me.
It is in the context of experiencing the Manifest Presence of God that conversation is easier. Ministry is easier. Confidence, trust and faith come to us more easily. Miracles happen more often.
All because you choose to relate to our Lord. Our Lord is always eager to relate to you. And his gift of the Manifest Presence of God makes all this easier for us.
Enjoy his Manifest Presence. Give thanks.
Rejoice; our Lord is near. Rejoice!