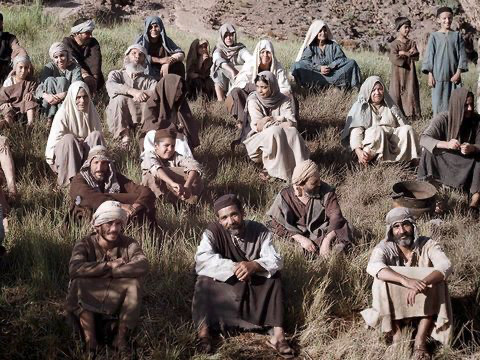 So now they (disciples) have transformed your Christian life through your learning to and the practice of making of disciples. So much changes when we do this. It's exhilarating, joyous, fun and very, very encouraging. You learn a lot! You grow tremendously. This is a major step on your Christian journey, and this changes your life for the better. You are more rich for the rest of your life when you are making disciples.
What's next?
Continuing to grow in applying Spiritual Gifts?
Continuing to grow in faith and applying faith?
Continuing to learn to get to know our Lord more?
Continuing growth in learning who you are in him?
Yes! All these are not only good, they interact with each other. There is synergistic growth – growth that multiplies and often grows exponentially. These are not only all good, they each provide what can be a wonderful pathway for a lifetime of growth on earth and into eternity.
And yes, there are other steps after Proclaiming the Good News that Jesus Taught. There is following the progression of things that Jesus taught and showed us so often and so wonderfully well, such as healing the sick & freeing the bound, (cleansing lepers and raising the dead), and the making of disciples of all people groups – all kinds of people. (See The Great Commission at Matthew 28.)
He showed this next step with the 12 and the 70, and more…and Paul showed step this every time he planted a local church.
What is this next step? Community and the expansion of Community. Why? Because it roots all Christian Community into the Trinity Community of Father, Son, & Holy Spirit. Or at least resonates with these Persons. And we all crave community and grow best in community – even us introverts!
Without this next step, churches stagnate and grow smaller. Too many are closing. The lack of this is the major reason evangelization is too often too hard these days, and yields so little fruit with too much work.
Ecclesias! Ecclesias enforce the standards and method of the Kingdom of God and results in the rapid and healthy spread of Christian Community.
Ecclesias made of disciples who encourage, support and edify one another. Who socialize, share Communion, and who serve one another.
Ecclesias are the major driving element that results in New Testament speeds of making new Christians and planting new local churches.
What's their first gigantic step in serving each other and in serving others, resulting in so much marketplace ministry that the Ecclesias reach so many and transform the people they touch through Jesus and born again into the Kingdom of God?
Prayer. Massive amounts of loving and faith filled prayer. Prayer for one another. Prayer for others they know about. Prayer for community people they network with and can so easily touch. People who need help and have needs. Oh, yes! People with needs who are thus prayer and ministry targets.
What are prayer and ministry targets? Prayer for and ministry to people and situations where you can see the wanted results as the Kingdom of God spreads.
Massive prayer precedes and results in people being sent. Sent to share the Gospel, to minister, to make new Christians, disciples, form Ecclesias that result in the planting of local churches.