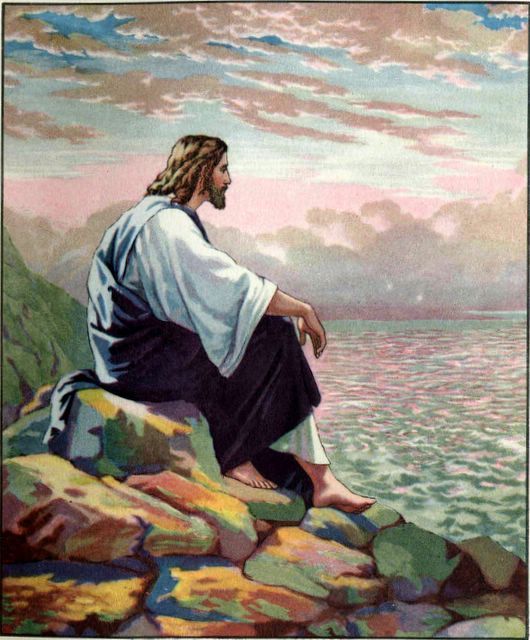 You have a Purpose in Life.
Father always knew what is is. Jesus knows what it is. Holy Spirit can help you find out.
You can discover your Purpose in Life. You can have such clarity. You can have certainty. Suddenly, many things become clear.
It is simple. Oh, so very simple. And not always easy!
I will tell you what it is, your Purpose in Life. Yet, you will, at best, need your own revelation from God. Then you will understand your Purpose in greater depth. And probably in a way different than I put it, though this way is certainly correct and true.
So be prepared to Ask Jesus, and listen to and listen for what Holy Spirit shows or tells you. Or what thoughts or feelings or memories come to mind. Remember, God's first language is not English. So be alert and pay sharp attention, notice what you experience. Ask for greater clarity.
Ask, seek, and take actions, such as knocking at a door. (See Mt. 7:7-8)
Your Purpose grows out of being a sincere disciple. A disciple is someone who takes action and does what they are shown. They learn to do what their teacher demonstrates and shows and tells about and teaches.
Your Master and master teacher is Jesus. You are, I certainly hope, a disciple; if you are not sure – please pray and ask for forgiveness and make a new and deeper decision to learn to be a good disciple.
So you can grow into the character and ministry of Jesus (start with the Fruit of the Spirit, see Gal. 5; and go on to the Gifts of the Spirit so you can minister more like Jesus does, see 1 Cor. 12).
Your Purpose in Life is to learn and grow into being more like Jesus. Having the character and ministry of Jesus, becoming more and more like Jesus. In how you are, who you are, and in what you do. Express more and more of Jesus in your life.
And you get to these things with your own unique gifts and abilities – all given by God. You get to do this in your own way, learning from others, yes – but being your unique self in your own sphere of influence.
I encourage you to pray, to ask, seek and yes, to knock – and let Holy Spirit impart a revelation to you of this, a revelation Father saw for you from before time, let Jesus model and teach you through scriptures and in your life, and Holy Spirit will give you access to the character and ministry of Jesus in your own time and place and in your own unique way.
"But we all, with unveiled face, beholding as in a mirror the glory of the Lord, are being transformed into the same image from glory to glory, just as by the Spirit of the Lord." (2 Cor. 3:18, NKJV)
Pause in the Presence of God.