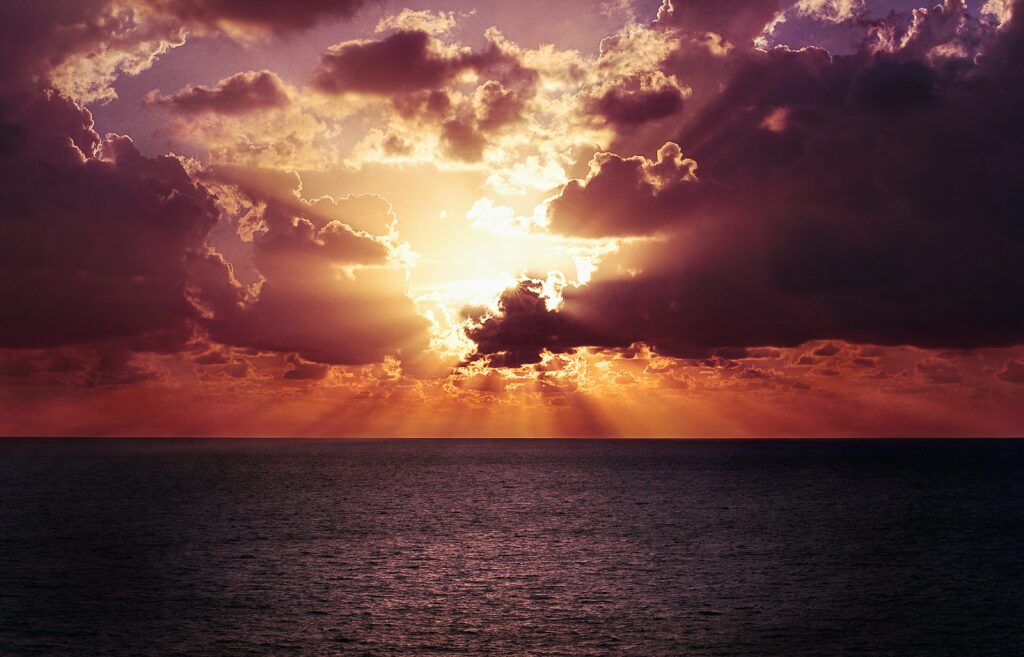 Like a Divine Appointment, the Glory of God became more available, like the sun hiding behind dark clouds that cover....
The sunsets and sunrises where I currently live, in the highlands of Panama, last about 15 minutes. Look away for a minute, and the clouds and whole appearance changes. Go get a cup of coffee, and you miss most of it. (We are so close to the equator that sunrises and sunsets are rapid.)
I saw the sun hidden behind clouds, recently. The clouds were dark, but the edges which were thin were extremely bright with the very bright light of the sun.
Like the Glory of God, being hid from us, and yet being revealed….
I didn't know it, but I was experiencing an Appointed Lesson. Not unlike a Divine Appointment, it was a Divine Lesson, appointed by God. An object lesson. Our Lord inspired me, and I learned….
The Glory of God is so bright and huge, God's glory is dangerous when too fully revealed to us mere mortals. Just like looking directly into the sun is dangerous for us. The lesson was deep, and it was as if I were seeing and knowing this deeply and for real for the first time.
In life, when we have a glimpse of this reality about the Glory of God, it is our job to be so overloaded and overcome that it overwhelms us.
The Light Display that our Lord gives us every morning and evening, and the often less dramatic and more subtle displays during the day – are lessons – if we will only really look and see. The night sky is no less glorious, yet not nearly so bright, so not as useful for this lesson I was receiving.
First, the Glory of God is too much for us to see completely and thus is dangerous to us.
Second, what looks dark and foreboding in life can be a protection for us. Because darkness hides our Lord and God, yet we can safely see how his Glory leaks – especially at the edges of darkness – you can discover inspiration when you can take time to see and know. Deeply know.
Third, darkness may seem to hide God's Glory. It really only makes it safer for us to see some of his Glory. What a lesson there is in this.
Especially at a time like this, when we can really use such inspiration, and such a lesson.
Meditate on these things. And give thanks!
-David
P.S. As I write this, I remember my wife who unexpectedly died some months ago. To me at least, I feel as I write this that she is here.
Wow…the lesson in this!