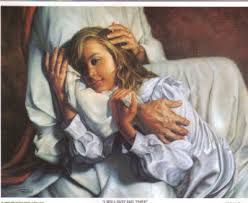 The art of resting in Jesus is important and appealing; yet some of us find this harder to do than expected.
We are so used to doing things, being active, being busy – the reality of just resting in Jesus Christ is hard for many of us. Some of us wonder, "What are we supposed to do while resting?"
And it can a jolt when you suddenly shift or transform your way of being.
Yet worship is simple. Awe quiets us down automatically.
And there is a simple solution that Jesus gives us; it's easy to do and powerfully effective. Based on Matthew 11:29:
NASB: "Take My yoke upon you and learn from Me, for I am gentle and humble in heart, and YOU WILL FIND REST FOR YOUR SOULS."
Choose: decide to be gentle. Humble of heart. Doing this is wonderfully easy and simple. Very quieting. Don't let pride get in the way. Give up the burden. And find rest for your soul.
Yoke with Jesus, who is stronger and who can carry more – let him help you carry your burden. This is a relationship, not a problem.
This sounds simple – yet this is powerful and effective. Act on this and do it. If you need help to do this, just sincerely ask Holy Spirit, your Helper, to help you. Please!