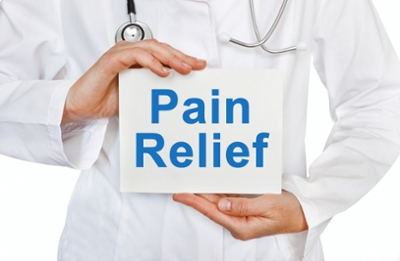 The Purpose of Pain is simple. It's to gain our attention to injury or trauma.
First, to help us see if we need first aid.
Second, to then to aid in protecting and aiding in resolving trauma and healing.
Pain grabs our attention. If a physical injury, do we need first aid? To stop bleeding or to take other immediate measures? If emotional injury, do we need to stop everything else right away because the injury is so large and we have no free attention left for doing other things?
Pain also helps us protect trauma and injury for healing. And this is what too many of us have been missing for far too long.
It's simple; but I didn't see this for most of my life. It's somewhat obvious by hindsight, yet easy to miss or even to dismiss as not important. Especially the second part. It's done well in two parts, one part after the other:
-1. Pay attention to pain that has grabbed your attention with the "front" of your mind. Assess and do what needs doing.
-2. Pay attention to pain with the back of the mind. The body and mind will work behind the scenes to protect what hurts. And then to heal, and to resolve trauma or injury. This does not need as much conscious attention as assessing and seeing if first aid is needed. Some "back of the mind" attention does need to continue, for the best protection and for the best resolving and healing of the causes of pain.
Both body and mind have mechanisms already in place. And it's my observation that they work better when attention is continued with the "back of the mind". Attention will be grabbed somewhat, anyway, because of the pain. But it is safe after the assessment to give only "back of the mind" attention.
This works best when we are breathing with our lower belly or abdomen, rather continuously. How to get stuck in trauma or to not complete processing: stop breathing continuously. Hold your breath for periods of time.
Emotional trauma resolves best when we use our attention properly and continue breathing – without holding our breath.
So….
The Purpose of Pain: is to attract and keep our attention first for first aid assessment and then for continued protection of injury and resolution of trauma and healing.
This works well for all kinds of pain, including emotional and physical.
Especially if you are breathing continuously and avoid holding your breath.
Getting this backwards is how we get stuck and stay in pain. (To get this backwards, keep paying attention with the front of your mind to how much you hurt. You won't be able to do as much because you have little attention left over. You may become prone to holding your breath, which allows emotional trauma to continue.)
I think this is how David played his harp and helped King Saul when he was bothered by an unclean spirit.
A friend of mine, Gregg McIver, told me of examples where he'd play one of his many flutes and help people who were overloaded and angry, or otherwise in some emotional pain. Helped a dentist relax when facing a difficult procedure. Helped his own self with pain of a tooth having been knocked out.
Keys to Succeeding:
Keep Breathing.
Keep some of your "back of the mind" attention – on the pain or trauma until it resolves.
Keep your "front of the mind" on something else (after the initial "first aid" assessment).
You can do

some things

with front and back of the mind awareness, like listening to a Native American wooden flute, pan flute or David's harp with a pentatonic scale. I suspect that wide notes or lots of overtones are an excellent help in holding your attention and keeping it spread out between both front and back of your attention.
That said, how did Jesus do these things? Easy. Simple. He showed us and he told us. (Be careful to notice what he shows us and what he tells us – or we miss important lessons.)
Jesus healed with gentle compassion. This gets your attention right for healing.
Gentleness is related to humility. We hear Father better. We have a better two-way conversation: prayer.
Compassion brings our heart into our actions.
Doing these things, being these ways, you find that your heart and your attention is set correctly and well for healing injury, sickness, or trauma. In yourself and in others.
Go! Share the Good News and heal the sick and free the bound. Go!
A journal entry from later in the day:
I can talk to God in the Spirit, and even without words, yet actively relating and connecting, and actively putting Him and his Kingdom first.

This changes everything.

Even overload and pain. The need to process. (Take time out to process, and talk to God during this. It's better! He is merciful and good.)

12:20 P.M., 15-Aug-2020
So…be filled with wonder and joy at how wonderful a Lord, God and Savior we have! While you process, talk to God in the Spirit. Relate! Putting Jesus and his Kingdom first. This alone changes everything. And doing this literally transforms your automatic and deep processing, and it takes such processing to a new level that transforms and heals.
So…please practice, practice and practice. Learn this for yourself and make new habits which will serve you and others for the rest of your life.