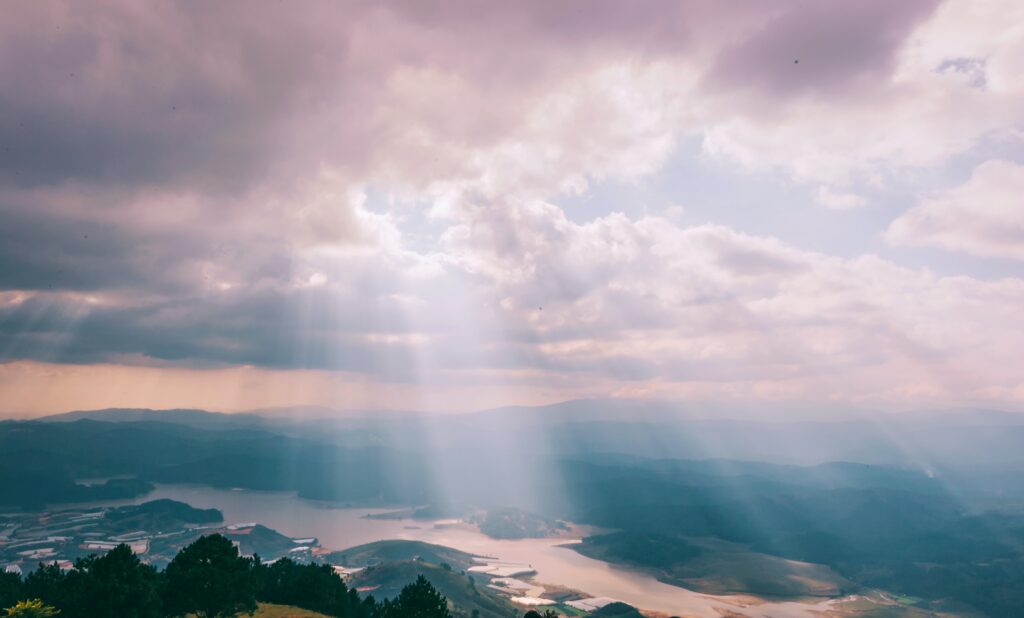 Experience what heaven is like, now. You can do this.
It has been explained to me that the essence of heaven is being face to face with God. Even more near God and God more fully present to us than we have experienced yet here on earth. (Sounds to me like more close than we could experience here and live.)
And yet, we can experience more of our Lord. Being with us and near us; which is the start of how Jesus preaches the Gospel of the Kingdom: the Kingdom is at hand (literally within reach).
We can experience more of this now. By faith.
Let us take seriously such promises, and seek to experience more of them now.
When the New Heaven and New Earth come about, God will literally be our Light, all the time. This is how close we will be: our Light and ability to see is from our Lord. On a daily basis, regularly.
This means that as we go about our business, doing what we do…God is our Light. God is experienced more vividly by us.
So when we read such things as this in the book of Revelation, let us take it seriously; meditate on such verses. Appropriate them and know them as true, by faith.
Then, in such faith, you will experience more of God – even during ordinary life and events. While you are busy and doing things, God is our Light in the New Heaven and New Earth.
Know the truth of this now. And in your heart, with such faith, even to just understand a little bit, such verses and such promises, you will find yourself experiencing some of this – more than has been normal for you.
On earth, these days, when we get busy we get distracted, usually, from thoughts, experience and realization of the reality of God and the Kingdom. In the New Heaven and New Earth, God is the center and literally our Light. We can have awareness of God at all times.
Begin to experience this now, with faith. How wonderful and unusual, experiencing God as close and as our Light even as we go about our business.
Such is the Kingdom of God, for us. Appropriate and receive and experience this in your heart now, with faith, simply by taking his Word seriously. With faith.
And your heart will know and experience the Light of God always with you now….