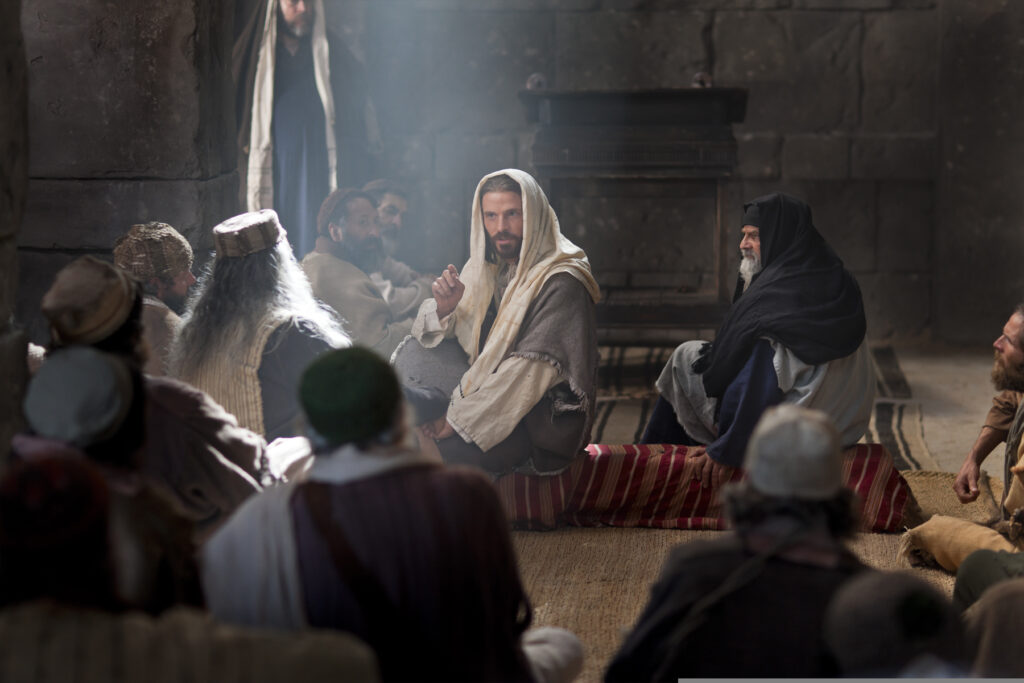 Jesus will teach you how to pray – if you ask and also pay close attention to whatever it is you experience next. I'm still learning a lot, and he always surprises me. Here's a recent example.
A good friend was lighting a heater, there was an explosion, and his eyes hurt so much he could not open them. So he went to the hospital emergency room.
I asked Jesus how to pray for him. I saw a thick white line out in front of my eyes; I was seeing through the face of the person who was hurt. Normally, I'd ignore such a strange thing to see, continuing to ask for an answer and looking for one. Which would mean I would miss the answer Jesus had already given.
I've learned that the first thing I experience after asking is literally the answer as to how I am to pray. So I prayed by seeing that thick white line in front of my eyes, as I identified as though being the person who was hurt.
This made no sense to me. Even more than usual, this made no sense to me. But I've been learning that what I experience first, after asking Jesus how to pray for someone or something – is my answer, and this is literally what I am to do.
This morning the line was far thinner. And I continue to pray this way, seeing that white line, no longer thick, as if through the eyes of my friend who had been hurt. Jesus is healing him.
I also realize that even if I am mistaken in how I am seeing what Jesus says about how to pray, when I pray as I am shown, I am praying with faith.
And I realized my friend is getting better, and I knew he would be okay. And I am to continue to pray this way, enforcing the answer to my question about how to pray in this situation, for this person, until the answer is completely enforced and his healing is complete.
Jesus will also teach me when I'm done, if I am attentive to this issue. He sends Holy Spirit to give me what I need.
And for most of my life I've missed the answers he's given, I suspect, because his answers surprise me so much, seem so unusual and unexpected. And because I had not thought to ask how I should pray; I presumed I knew how to intercede – without asking Jesus and paying close attention to what he says to me through Holy Spirit.
I am slow…but I am learning.